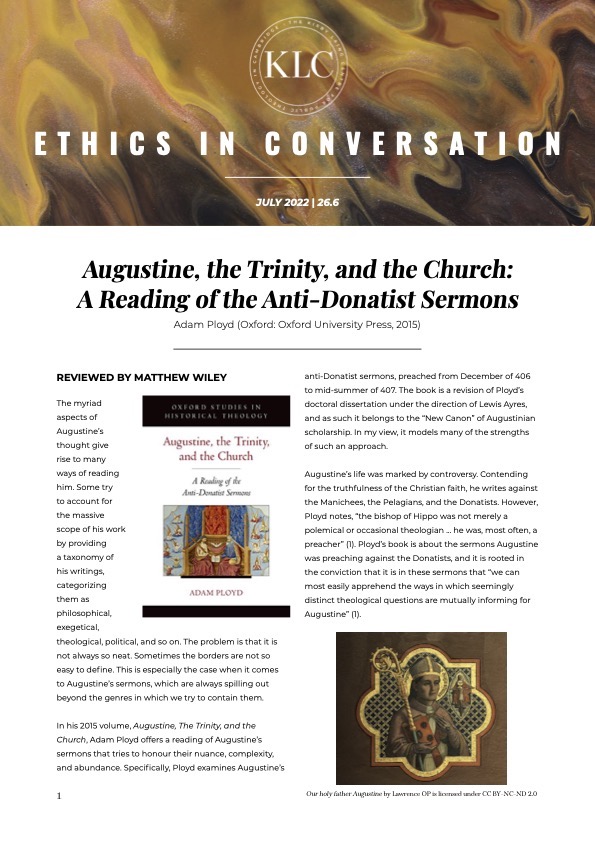 In this latest edition of Ethics in Conversation, KLC Associate Fellow and managing director of the Henry Center for Theological Understanding, Matthew Wiley, reviews Adam Ployd's book, Augustine, the Trinity, and the Church: A Reading of the Anti-Donatist Sermons.
In the book Ployd offers a reading of Augustine's anti-Donatist sermons, preached from December 405 to mid-summer 407, "that tries to honour their nuance, complexity, and abundance". As Wiley notes there are many strengths to the book, including and particularly, the way in which Ployd is able to show how Augustine's pro-Nicene Trinitarian theology informs his ecclesiology.
Head over to the Ethics in Conversation page and read Wiley's article today: https://kirbylaingcentre.co.uk/ethics-in-conversation/.